Since we began, KSG has understood that our performance is critical to your reputation. Accuracy, ease of use and reliability are all hall marks of our work.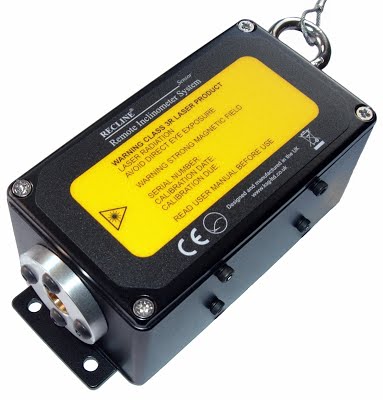 Sensors
From the extremely cost effective Sensor Element to the Compact Sensor or the feature packed Standard Sensor , all of our sensors until are built to withstand the rigours of the road.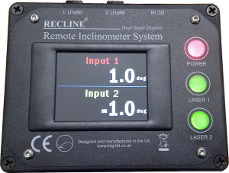 Displays
Intelligent, efficient and simple to use, our RECLINE Displays set a new bench mark for speaker system alignment.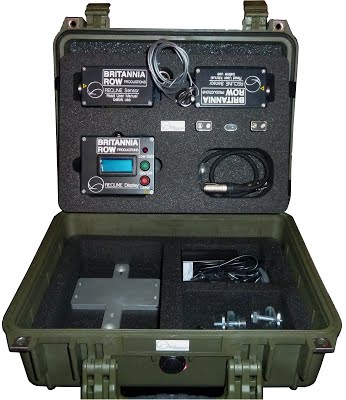 Accessories
Complete your RECLINE system with some add ons from our range of accessories. Brackets, mounting plates, cases and more
Not sure what you want, check out our Product Comparison...
Spares and Repairs
Things break, we know and accept this. It's a tough world out there. If something happens to your precious inclinometer system, please get in touch with us and we will endeavor to help you out. We have a fully kitted out workshop and boffins that can find and fix any technical problem that you might have. If you are up for a challenge and you feel like fixing it yourself, we can supply you with a range of spares. We don't just fix inclinometers, if you have a faulty piece of audio equipment, give us a call, we might be able to help you out with that too.
Trade Ins
If you have an old inclinometer system of ours or indeed one of our competitors, Alignarray, SSE Pro Sight or Teqsas LAPTEQ, then we are offering a trade in service. Give us your old used and battered inclinometer systems and when purchasing a new system from us, we will give you a superdiscount towards a future order with us. We will dispose and recycle any used or old products in line with our environmental policy. We like to keep it green, like our lasers.
Parts available
Battery holders and drawers

Cables
Circuit boards
Connectors
Fasteners and hardware
Labels
Laser Module
Laser mount
Power supplies
Screen bezels
Secondary safety
Switches
Services Available
Annual Inspection and Calibration
Repairs
Upgrades
Modifications
Customisation