RECLINE Inclinometer Sensor Unit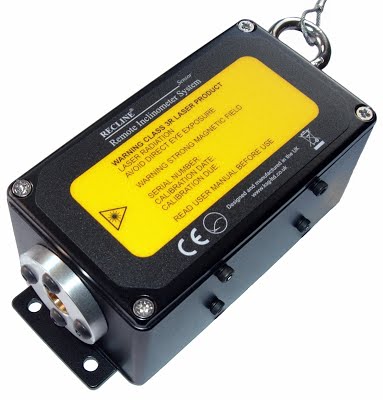 Main Features:
+/- 30 Degrees Measurement Range

< +/- 0.1 Degrees of Accuracy

<5mw 532nm Green Laser

Magnetic Attachment System

XLR3, XLR5 or RJ45 etherCON connectors

Secondary safety

Weatherproof

Tour Proof Rugged Aluminium Enclosure
Mount to any* Line Array Speaker System
The RECLINE Inclinometer Sensor unit contains a ±30deg inclinometer sensor for measuring angle and a powerful yet eye safe and legal a >5mw Class 3R 532nm (green) laser. The laser can be used to ensure that your speakers are pointing at the very last seat in of the audience.
A unique integrated magnetic attachment system is also included via the use of neodymium magnets. These magnets really are strong. They allow the sensor to simply be placed onto any steel bumper, flying frame or grid. Its really easy. If that wasn't enough there is also a safety / secondary point of contact included too for that added piece of mind!
For more permanent fixing, the enclosure also has four (4) M4 holes to allow the sensor to be attached directly to mounting plates, brackets and clamps. If you need a custom bracket, let us know, we can make these too.
Data and power is received and transmitted via a 5 pin XLR as standard but we can also supply RJ45 etherCON and in come cases XLR3.
We know that you'll be using these sensors outside so we've included some weather proofing to keep the rain out and the electronic goodness inside. Don't be afraid of a light shower but try not to take the sensor swimming.
* must have have a steel bumper bar / grid or flying frame to make use of the magnetic attachment system. 2 mounting flanges are included as well for permanent mounting via M4 fasteners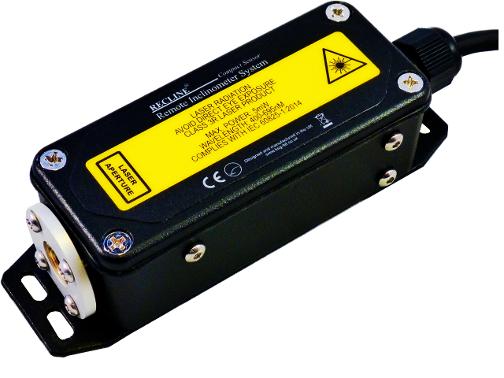 Main Features:
+/- 30 Degrees Measurement Range
< +/- 0.1 Degrees of Accuracy
<5mw 532nm Green Laser
Universal mounting flanges
XLR3, XLR5 or RJ45 etherCON connectors
Weatherproof
Tour Proof Rugged Aluminium Enclosure
Small on size, big on features
The Compact Sensor is the result of nearly two years' worth of of research and development. The end result is the smallest and most compact sensor that we have ever designed.
With a powerful 532nm green laser and a super accurate inclinometer sensor, this small device is more than a match for the big boys. Best of all, it can fit directly into many manufactures bumper bars, grid and flying frames. L'Acoustics K1, K2, Kara & KIVA and the d&b T & V series, Nexo STM to name but a few.
Main Features:
Increased accuracy
Faster and more reliable calibration
Lower power consumption
Increased weather protection
Greater reliability and performance
Next Level Upgrade
An upgrade kit for our existing sensors is now available. Owners of earlier version of our sensor units will be about to fit this upgrade kit to their existing sensors. This will bring the sensors up to the latest specification.
We can fit the upgrade for you or you can do it yourself. Its that easy to do! We also offer an exchange scheme - send us your old RECLINE sensor and we'll send you a new sensor of the latest specification.
If you have some other manufacturer's inclinometer systems, we also offer a trade in service. Contact us for more information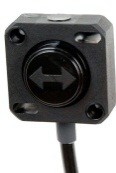 Main Features:
+/- 30 Degree

Measurement Range
XLR3, XLR5 or RJ45 etherCON connectors
IP67 Rating
Multiple Industry Applications

Small footprint
Small But Tough
The Sensor Element is micro sized inclinometer that can handle anything that thrown at it. Rain, sun, dirt and the hard knocks. With its IP67 rating and tough injection moulded plastic housing, this wee guy can really take a beating. Perfect for any outdoor application where the elements are going to pose an issue.
This small format sensor is particularly suited to construction and marine applications.
Or perhaps as captain of a mighty sailing boat, yacht or ship, at some stage you need to know the optimum angle of heel.
With our angle of heel clinometers and list clinometers, you will be able to quickly and easily keep and eye on the angle of heel and the angle of list that your craft is achieving.
Construction and Mining require accurate angle, gradient, slope and incline measurement. Many aspects of construction and mining require the use of inclinometers.
Cranes and lifting equipment
Mine shafts
Drilling rigs
Piling Rigs
Concrete Pumps
Boring Rigs
Construction equipment
Scissor Lifts, Telehandlers, Cherry Pickers, Boom Lift and Buckets Platforms levelling
Roll over warning
Bridge and Road curves and slops
Oil Derricks
Forklift